Easy Access, 2 miles off I-75, Exit 56
307 North Burn Road
Niota, Tennessee 37826
(423) 568-3092

Home
Our Rooms
Amenities
Overnight Stabling
Local Attractions
Directions
Contact Us
Events
Weddings
Riding Academy
Horses for Sale
Photo Gallery
Links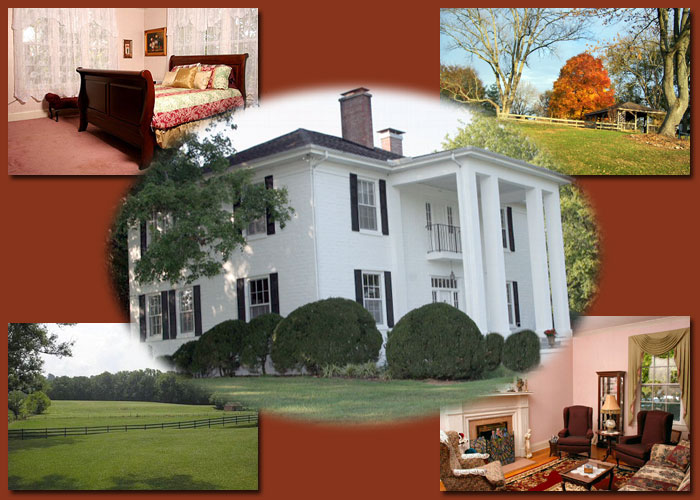 From the moment you spy the sweeping front porch with huge Doric columns until the moment you reluctantly wave goodbye, you will he delighted with your experience at the Springbrook Bed and Barn. Relax on the porch or try out the swing in the gazebo, surrounded by a lovely garden. As you walk the grounds, you'll experience a beautiful pastoral scene including rolling hills, a babbling brook, and an old fashioned Springhouse.
Inside this historic farm home, you'll be charmed by the combination of an old-world feel with the advantages of modem elegance and convenience.
Amenities include large, tastefully decorated private rooms with cable television and VCR/DVD player, comfortable beds, and ample closet space. Overnight stabling guests who stay in the house will enjoy breakfast of fruit, muffins, yogurt, coffee, juice, and milk before their early departure with their horses.